How can you make pricing and competition monitoring easy?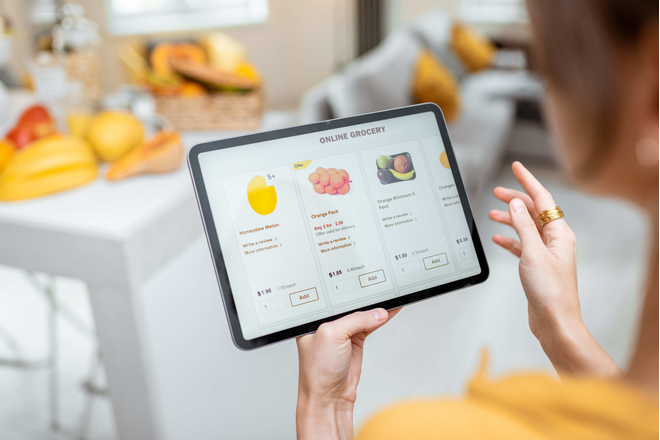 How can you make pricing and competition monitoring easy?
Are you spending a lot of time with pricing? It is almost impossible to monitor the prices and stock continuously. PriceKit will take the weight from your shoulders with its automated system, you will no longer have to do it manually, PriceKit will help you to make data-based decisions.
There are more and more competitors in the online trading market. You need effective tools to stay competitive and grow sustainably. Preferably the tools that also help you take advantage of new opportunities with the extra features. PriceKit provides such pricing support with its pricing assist features. 
What is PriceKit?
PriceKit is an automated pricing support application that continuously monitors your products and competitors. Based on the data obtained, you can access up-to-date price offers. Automated pricing means that prices are set automatically based on predefined rules or restrictions, using the software system, without the need for human effort and time.
You can export the prices, but you can also link the PriceKit interface to your webstore, so the prices are automatically updated there as well. So if you agree with the price recommendations and it fits your strategy, you can accept them with one click and change them in your webshop.
In addition, you can be notified by e-mail about important processes. With our API integration, you can efficiently connect PriceKit to your own system.
So the principle of operation is simple: we enter the data, it is processed by the system, and then the prices are recommended at the end of the process.
PriceKit will monitor your competition, their decisions, and errors
The more general the product range of your webshop, the greater the potential competition. Monitoring your competitors is a basic task, but keeping track of so many products and prices from so many e-traders is very time-consuming.
If you as a trader can automate this process, more specifically data collection, you are making great progress because you have a lot more time left for tasks that require human thinking and work, such as decision making. One of the advantages of PriceKit is that you can use it to find your competitor and get information about your pricing errors. 
You can be the first with your prices on the market
You can choose the pricing strategy you want to apply. Enter your competitors, choose a pricing strategy, and enter the products that you want to monitor.
On the PriceKit interface, you can see the market trends and the decisions of your competitors. The system sends notifications about how to change prices in your webshop.
With PriceKit, you will make data-based pricing decisions that will help you achieve your goals and increase your profits.
This is how PriceKit works
Creating product categories
You can find the list of product categories under the menu item Products-Categories. You can also create a new category here by clicking the New Product Category button. In the window that appears, you can enter the name of the category, then add the product you want to monitor, and finally set the parameters for price monitoring and price deviation. Then click on the Save button to save the newly created product category - it will be visible in the category list. From now on, your statistics are also available; on the statistics page, you can view and track all statistics related to the category.
Uploading new products
Click on the New Product button in the Monitored Products box on the Dashboard. You can also upload an Excel file, with a downloadable sample file and a guide to editing and uploading. You also have the option to upload manually new products by entering product information and competitors.
Retail radar
You can open the list of retail price differences with a link available on your Dashboard. In the list that appears, you can see the details of the retail price differences. You can also download this by clicking the Export, which will be sent to the email address associated with your account.
To use PriceKit, all you have to do is register and create an account for your webshop. It will save you a huge amount of working hours and costs that you can spend on developing your business or your free time.