Kifli.hu owner raises $230 million for European expansion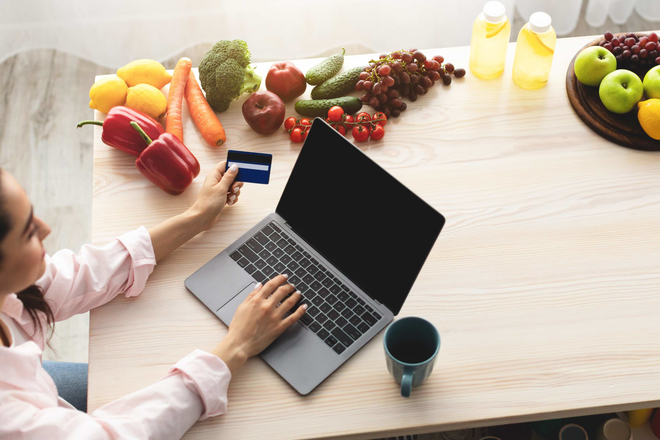 Kifli.hu owner raises $230 million for European expansion
A new experience of online shopping, a more versatile and special product offer compared to traditional supermarkets, and fast delivery - these are the most important components of the quick success of Kifli.hu online supermarket with a Czech background in Hungary. In order to further develop and expand, the Czech owner recently made a significant capital injection.
Just like in the countries in the region, pandemic is a rare growth period for Hungary's e-commerce. More and more international players are interested in expanding to this Central-Eastern European country. It is particularly popular among Czech online retailers. According to estimates of Expandeco, more than 2000 Czech online stores have expanded to Hungary.
Rohlik: the most exciting player in the region
Rohlik Group, the parent company of Kifli.hu, is also considered by market participants and investors to be one of the most exciting players in the European online grocery industry. The group does not seem to leave its expansion to chance: the online grocery businesses have raised €190 million from investors to grow their business in existing markets and enter new countries. The new funding round was led by Partech, and joined by Index Ventures, EBRD, J&T Bank, Quadrille Capital, R2G and existing investor Enern. "This round will give significantly more fuel to grow than its balance sheet would" - said Tomáš Čupr, Rohlik CEO and founder after the announcement of the capital injection.
Founded in 2014, Rohlik is the leader of e-grocery in Central Europe. Already active in the Czech Republic (Rohlik.cz), Hungary (Kifli.hu) and Austria (Gurkerl.at). The company will be launching in the coming months in Germany (Knuspr.de) and plans to expand to Romania in 2022.
The pandemic accelerated the company's revenue growth by six months. Revenue more than doubled to 300 million euros in fiscal 2020 and the company has about 750,000 customers.
Rohlik offers consumers a mix of standard supermarket selections and fresh food from local producers, with the ability to set a 15-minute delivery window within two hours of ordering. By owning its end-to-end operations, including all technology in-house, Rohlik provides a superior customer experience and the freshest food from local farmers and artisans, as well as a broad supermarket selection.
The story of Kifli.hu
Rohlik entered Hungary in 2019 and started the Kifli.hu online store. Tomáš Čupr, CEO and founder of Rohlik.cz labeled this step as one of the most important milestones in the company's history. They plowed €5mn-6mn into its Hungarian business and expect to recoup that investment by 2022.
The store follows the 'pure player' model without physical stores. Premium and high-end products and high-quality fresh foods play a key role in the store's product offering, but of course, commercial products are also available at prices similar to those of competitors. Their logistics system is optimized for e-com, so order preparation is accurate and delivery is fast (even within a day, 1 hour delivery time window). The company has its own fleet, delivery is done with its own drivers, one car can fulfill 11 orders at a time.
Secret of the Hungarian success
From the point of view of the market, the question rightly arises: how and why did Kifli.hu become so popular on the Hungarian market so quickly?
"Before entering the Hungarian market, we gained a lot of experience through the rohlik.cz web store," - said Peter Klekner, CEO of Kifli.hu, who believes they entered the Hungarian market at the best time. He added that they are offering their customers more than 11,000 products, including fresh fruits, baked goods, dairy products and meat. From the beginning, they have strived to work with domestic suppliers and manufacturers to provide the best quality food to their customers. Such is the Freshly Picked program, where vegetables and fruits are delivered directly from the fields to customers 'tables.
According to the director, it is also important to use several different solutions to reduce their company's environmental footprint. For example, CNG-powered cars, packing goods into recycled paper bags that they get back from their customers. The store uses returnable bottles and vials that will be returned to the delivery location after proper handling.
The fact that they pay a lot of attention to customer feedback is likely a great part in their success as well. Mr. Klekner added: "We are unique compared to our competitors because the customer is at the heart of our business. We constantly monitor our processes and analyze customer feedback to provide the best possible service to our customers. We communicate very directly with our customers and look forward to contacting them in the future."