Marketing automation in e-commerce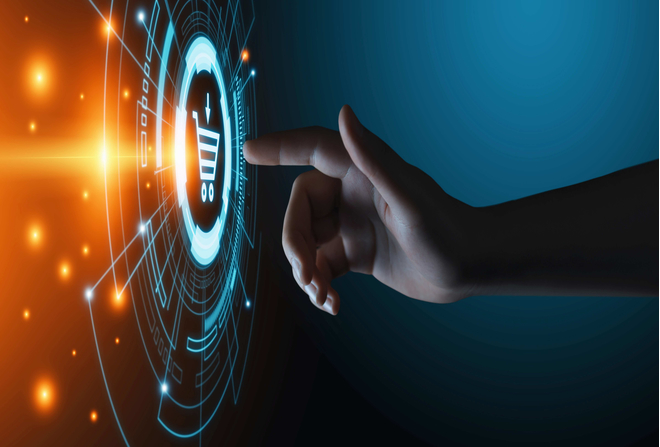 Marketing automation in e-commerce
Nowadays we hear more and more about automation in all sorts of areas, from transportation to manufacturing. In our article, we briefly review the possibilities of automation in the field of e-commerce.
The first thing that comes to mind about automation is that it makes our job easier and increases work efficiency, because some processes can be carried out without human intervention. At the same time, online marketing is moving towards personalisation and segmentation as customers expect to find solutions and answers to their unique needs and questions. So following the trend of automation is not only a matter of convenience but rather an inevitable step if we want to keep and serve our customers at the expected level and stay ahead of the competition.
Not only have e-commerce players recognized the potential of automated decision-making and communication, but software development companies are also placing increasing emphasis on these solutions. Thus we can choose from an ever-widening range of useful turnkey solutions.
How does automation help?
Makes processes more efficient

Reduces labour costs

Helps with pricing

Increases revenue and average basket value

Improves the accountability of the marketing and sales team

Allows more time for creativity instead of repetitive routine tasks

Helps fine-tune marketing processes

Tracks customers through multiple channels

Provides continuous A/B testing

Maximizes targeting efficiency

Saves time in launching campaigns and posting content

Supports customer prioritization

Helps develop a loyalty program
Let's automate! But what?
An experienced e-merchant knows well that the goal is not just to gain customers. Online marketing guides the visitor through the entire user path through the website, from arousing interest to conversion processes and encouraging return. That's why designing a user path requires a lot of work, and automation options - or even necessities - are worth thinking about. We will soon realize that a significant portion of emails, banners, newsletters, pop-up messages, content, and competitive pricing can be automated.
For ease of reference, it is a good idea to divide the options into three groups: email marketing, sales, and content. The order is not accidental, as we will see below.
Email marketing
Many people believe that email is the only area of automation in e-commerce, although that is more like the first step than the last one. However, this is an area already used in some form in most webshops. The only question is to what extent, as the possibilities are almost unlimited.
Obviously, every webshop sends an automatic email message about a successful transaction and newsletter subscription. The rest is limited only by imagination and technical possibilities, as in many cases you can still send an email, for example:
accessories or other products related to a previously purchased product,

repurchasing a product that is likely to have been depleted since the last purchase,

a special offer for someone who has not bought anything for a long time,

a customized offer based on information about the customer,

etc.
Of course, the more sophisticated e-mailing system we want to implement, the more we need to extract the required data from our sales and CRM system, based on which we generate and target the message. And that leads us to the next area, which is sales-based automation.
Sales
For an e-commerce business, this is the biggest part as it affects basic operations and processes. These features are directly related to lead generation and conversion:
real-time tracking of website visitors

search engine marketing integration

CRM integration

building a sales database

generating landing pages and forms
The main purpose of the above functions is the continuous collection of information about a user whom we can target more accurately. That way we can offer something different to each customer, not only based on demographics (e.g. gender, age, place of residence), but also based on searches and shopping habits, even in real time. We can also reach the point when we automatically generate a special landing page for a target group, with products specifically recommended to them.
Nowadays there are ready-made software solutions that regularly and automatically optimize the prices of a webshop by monitoring the competition. Other solutions help make conversions more efficient based on customer behaviour. You may also want to include software that optimizes your presence on a price comparison site with automated bidding.
Content
This category is the last one because content indirectly contributes to conversions, and not all webshops rely on it equally. At the same time, content plays a major role in driving traffic, generating desire, educating, providing information, as well as convincing and supporting customers. This affects the quality of leads, trust, customer experience, and even the amount of customer service work. The more relevant content you get to the right audience in a timely manner, the more effective your content marketing will be, and the better it will support conversion and the other goals mentioned above.
The logic here is similar to that of sales: we try to gather as much information as possible about a particular user, so that it is easier to assign them to a buyer persona. Based on that, content marketing activities can be optimised.
Automation can help in that regard:
channelling,

timing,

personalizing,

promoting content,

integrating it with social media

and even in real-time content analysis
Gradually, but purposefully
Based on the above, automation can be implemented in several steps in a webshop. But it should be designed in advance because the processes are interconnected, and software should be programmed accordingly. When choosing the right solutions, you should definitely decide whether the software functions in a certain area only or it covers several areas at the same time, and whether it can connect to other solutions, and how.