No pounding e-commerce without a loyalty program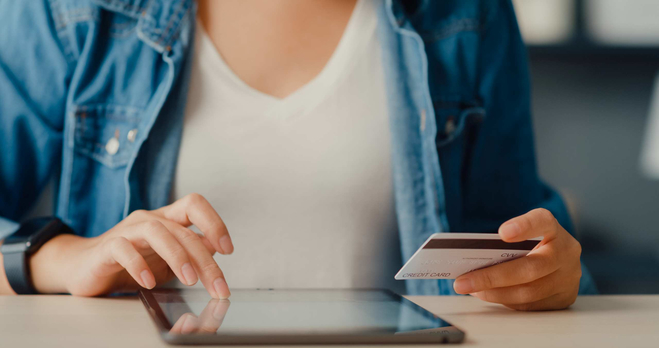 No pounding e-commerce without a loyalty program
Today, even in e-commerce, it is inevitable to reward the loyal customers. Maintaining loyalty is an important aspect of a business, because it is cheaper to retain existing customers, and also helps to re-engage and bring them back to your site.
Ecommerce is predicted to become even bigger and e-commerce business statistics show that e-commerce sales are expected to account for 13.7 percent of retail sales worldwide.
In every business, relationship plays the biggest role. If you have a positive relationship with the customer, it will benefit you in long term. If you value customers and reward them, it will make the relation strong. Owners of e-commerce sites know that the success of their platform can be owed to the loyalty of their customers.
A good conversion optimization tactics
An article on one of the professional sites draws attention to "maintaining loyalty is an important aspect of a business, because it is cheaper to retain existing customers. It also helps to re-engage customers and bring them back to your site". The most conscious e-merchants already agree that a loyalty program is one of the conversion optimization tactics that can increase sales.
In order for your e-commerce to grow and gain further traction, you should put in place loyalty programs that will make the choice of purchasing in your e-commerce store more attractive and more valuable. It also helps in re-engaging inactive users.
Loyalty programs will keep your customers engaged who will make repeat purchases at your site. It helps to drive sales for your e-commerce website.
Create a customer loyalty program in five steps
The e-commerce platforms site summarized in five steps what is the easiest way to create a customer loyalty program in 2021 and how to generate repeated purchases from loyal customers.
1. Choose a loyalty system that's well connected to your business
2. Develop an omnichannel system for your target audience
3. Charge a fee for premium services
4. Build a captivating gamification model
5. Measure your loyalty program's value
Different types of loyalty programs
E-merchants, like traditional stores may choose from different types of loyalty programs.
Points program
Point collecting is the simplest loyalty program. The more customers spend, the more points they will earn.  The important thing is to explain explicitly the mechanics of the program to your customers. It is also important that the entire score collection will be transparent and easy to follow.
Paid Program
Paid programs require members to pay a monthly or annual fee to join your VIP member's club. Make your VIP program valuable enough and exclusive only to members otherwise, it will lose its value.
Barnes and Noble have run an effective VIP member's club which costs $25 a year, and it offers members discounts, free shipping, and other benefits. The company had a good idea, and showed the customers the value of the program upfront. If you succeed to show that the value of your loyalty program outweighs the cost, people will join in, your program will most likely be successful and productive.
Charity Program
Loyalty programs linked to charity can effectively capture not only the hearts of customers, but also their wallets. The VIP Program of The Body Shop is remarkable in this category. They give customers the option of donating their reward points to charities centered around animal welfare. Mutual values give you the opportunity to connect with your customers on a deeper level, strengthening your relationship with them.
Tier Program
The more customers buy your products and services, the more rewards they will receive, based on levels. Multi-level programs are exciting and similar to a game where members reach a higher level the more they "participate" in the game. You can also encourage members by showing the number of participants on a certain level, to keep them motivated.
Partner Program
You also have the option of partnering up with other businesses to strengthen your loyalty programs.  As an example, Nike's loyalty program has exclusive membership benefits that include partnerships with Apple, Classpass and Headspace.
In summary, e-commerce businesses are thriving because of the loyalty and trust that the new generation of consumers has given them. Loyalty programs not only make e-commerce shopping more attractive and valuable, but also help re-engage inactive users.
The loyalty program also primarily improves the game plan for retaining business customers. However, everyone should keep in mind that you can only keep your valued customers up close if you increase the effectiveness of your program from time to time.