Pensioner customers on the webshops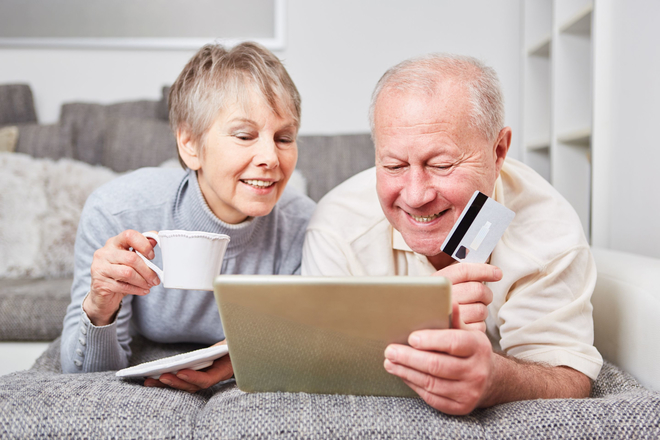 Pensioner customers on the webshops
The older generation shop in online stores on a systematic, regular basis, and it is often more important to them whether they have had a positive or negative experience in a particular webshop in the past.
Although the proportion of older shoppers in e-commerce began to rise at the end of 2010, the COVID-19 pandemic brought significant growth in 2020. Since then, an increasing number of people over the age of 65 have appeared. It's worth paying attention to older customers because they may have different needs than other generations, and if they're satisfied, they'll become loyal customers — and returning customers will spend much more many times than one-time visitors.
What makes shopping online more attractive for seniors is that you can avoid personal contact, pay in cash, and conveniently handle the purchase of food, clothing, cleaning supplies, or even medical aids and other products without carrying them.
The appearance of older age groups in online stores
Some of the elderly started shopping online and subscribing to services as a result of the coronavirus epidemic. In the U.S., 5% of people over the age of 65 became online shoppers due to pandemic security measures and quarantine in 2020. More than 50% of seniors make web transactions, and it is also important that some of them want to further increase their online shopping.
In most developed countries in the world, the over-65 age group is the fastest-growing group, although, online channels and social channels often ignore older people. However, if someone pays attention to how they can serve them in the webshop as efficiently as possible and makes it easier for them to shop, they can gain a significant profit or competitive advantage by retaining older customers.
How does this generation do their shopping?
According to the research, older web shoppers order on a scheduled basis, younger ones are more likely to impulse buy.
Members over the age of 60 are characterized by regularity; they reported a higher-than-average rate of weekly shopping (18%) and monthly shopping (29%) online (as well). (Members of the 18-24 age group have significantly different shopping habits, and they don't tend to schedule online shopping: 51% simply buy FMCG products online when they don't have the time to go to the store.)
The largest share of respondents (36%) choose primarily from the price of their products, which online store they order consumer goods from, but almost the same number (34.1%) choose based on their previous experience.
Previous positive experiences are particularly important for shoppers over the age of 60: the highest proportion (46%) of those who choose an online store based on a positive experience rather than a price. The ease of use of the website and the predictability and speed of delivery are also very important aspects when ordering consumer goods online.
When it comes to buying food and other household items online, one in two respondents are most annoyed when the quality of the products delivered is inadequate, 40% find the unavailability of customer service frustrating, and many find it problematic to get a replacement instead of the original product (s).
In a previous blog post, we reviewed the criteria for designing your webshop to make shopping more comfortable for older people, improve conversion rates, engage, and increase trust in your business. This is how you can keep your customers in the long run.