The 7 most important e-commerce trends of 2022 by Shopify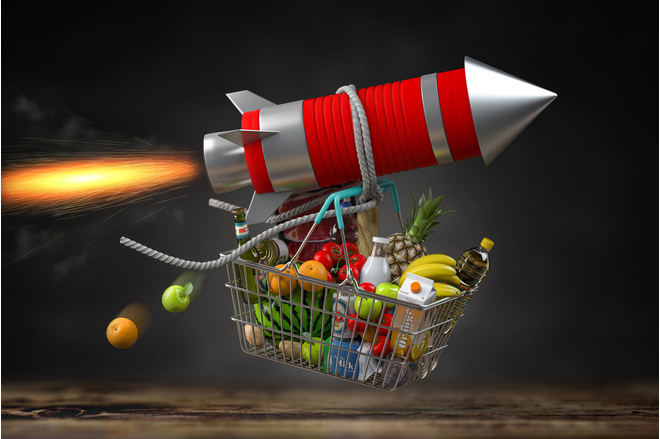 The 7 most important e-commerce trends of 2022 by Shopify
Over the last two years, e-commerce has changed a lot and the process is not over yet. Check out the trends that you should pay attention to.
Shopify has published their quarterly report, in which they have asked the traders and customers too. The main focus point was their interests and what is relevant for them in the new era of trading. Based on this, they have identified 7 key trends that traders should take into consideration in 2022.
Customer experience is above and beyond
As a business owner, it should be clear to you, that customer loyalty comes from a positive customer experience. Visitors become returning customers if they get a great experience on your webshop. Based on the study made by Forrester Consulting (Shopify has asked them to create it), only 27% of the business owners have the plan to improve their customer experience on their first or second place of their priority list. 
The aspects that can improve the customer experience - according to the study - are the followings: an accurate picture of the product, a detailed product description that can be found easily, a greatly written product info, and if it is a service that is represented in other countries, the info needs to be available in the language of the country, and payment processes need to be added based on these foreign countries. Above all of this, according to 70% of the asked people, it is important to see the review of other customers. 
Focus on online incomes
According to Shopify, the small business trends show that online trading is still the key to increasing incomes, even for the business owners who also have a physical shop. In the study, 54% of the participants said that they need to focus on their online sales to reach the goals of 2022. Most of the traders think that it is worth it to invest in a webshop and to be presented on online marketplaces (like Amazon). 49% of them plan to introduce a social sales channel.
Uniqueness
One of the difficult aspects of being presented on the online markets is that the competition has increased a lot. 40% of the asked business owners said that this increase will be a great obstacle for them to reach their sales goals - and for this reason, it is very recommended to use apps, there are some that can be found in the Shopify marketplace, that can monitor the competition for you, like PriceKit. At the same time, as we wrote earlier, customer satisfaction measurement provides valuable information that we can use to run a business, market, and sell. For example, the guarantee of quality and satisfaction is very important for customers, and it should be mentioned in the product descriptions. The previous experience with the webshop is also crucial, the customer service should be available in as many channels as possible, and the possibility to contact them - for example, ConvKit is available for merchants running a Shopify webshop, which can be used to send various popup messages to the webshop visitors.
Solve supply chain problems
During the pandemic, it has become obvious that issues in the supply chain can have a huge impact even on small businesses (for example the Evergreen fiasco, or the situation when a lot of goods were missing from the shelves in the spring of 2020). The biggest problem was the increase in the delivery fees, the late deliveries and late production.
According to Shopify, to decrease the issues, it could be a solution to invest in production capacity, improve the supply chain with the partners, and make the chain faster. 
Make delivery faster and more transparent to gain the confidence of the customers
When it comes to an online sale, it has become a requirement to have quick and free delivery and to get details on the day and time of the delivery. Businesses have identified 3 major fields that they want to invest in, in 2022: to decrease delivery fees, to make delivery and return policies flexible, and to change international delivery strategies to avoid late deliveries.
Make international delivery easy for your customers
Online sales made purchases available all over the world. This is so significant that, for example, on Black Friday Cyber Monday 2021, 15% of all purchases were cross-border. While this trend is good for shoppers, it can cause a lot of headaches for traders, including due to customs clearance and rising shipping costs. To do this, Shopify offers a tool to optimize your business for international customers, such as making price adjustments in various global markets. You may want to check how well you can take advantage of this opportunity.
Sustainability
This is essential for the younger generation, especially for the Z generation. 
What may be important for businesses include reducing the carbon footprint during transport, marketing recycled or reusable products, operating without packaging (or at least minimizing the use of packaging materials), and exempting animals from cosmetics and cleaning products.
Developing sustainable business practices is a step-by-step process that is worth stepping into and communicating in webshops, newsletters, and social media.