The most important e-commerce trends of 2022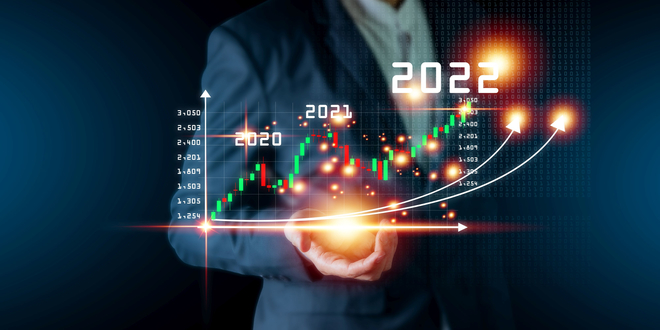 The most important e-commerce trends of 2022
What defines online purchases? How should anyone operate a webshop and communicate in 2022? Let's have a look!
E-commerce worldwide has undergone a major transformation in the last 2 years since the outbreak of the Covid-19 epidemic: closures have forced shoppers to find new ways to shop, and many companies have been forced to invest more in digital channels and social networking sites or launch their e-commerce channel. Of course, there were both positive and negative changes.
What happened in the last two years in e-commerce?
According to Shopify data, in 2020, there were more than 150 million first-time shoppers. In the countries with the highest purchasing power (France, Canada, Australia, the United Kingdom, etc.), about 6% of consumers shopped online for the first time in their lives. (In these countries, digital transformation and e-commerce are more developed than in the Eastern European countries catching up during the epidemic.)
The spectacular increase in the number of new customers has resulted in the emergence of new technologies, new brands, and an increase in the share of e-commerce in commerce. Revenue for the U.S. e-commerce sector alone increased from $ 360 million in 2019 to $ 469 million in 2021. Not only have new shoppers (such as older age groups) emerged in online commerce, but new entrants are also emerging, fueling competition and encouraging merchants to engage in increasingly sophisticated, increasingly customer-centric behavior.
At the same time, there are some factors that make growth difficult, including the supply chain. One of the reasons is the shipping crisis, the lack of containers - this was worsened by the Evergiven case on the Suez Canal. There has been a shortage of drivers in transport across Europe that has not been resolved yet. Supply problems and lack of parts also made the issue worse. As a result, delivery becomes slower and more expensive such as the products. Not to mention the fact that prices are further increased by inflation.
Considering the above facts, the 2022 trends look exciting, and following them can help you raise the bar for your services as an online merchant.
1. Personalized offers increase customer brand loyalty
Personalized offers are a tool that you can use to rise above your competitors in 2022 too. According to Accenture, 91% of the customers will more likely to choose brands that offer personalized gifts based on their needs and preferences.
2. Communication with the buyers
It is also part of the customer experience that your customer can contact you through as many channels as possible, but also that you initiate the communication with them. One of the tools for this is the thank you e-mail or popup message after the purchase, in which you offer a new opportunity to buy, view a new product, and call for promotion.
You can communicate with customers via popup messages, among other things: with ConvKit, a widget-based application that supports shopping, you can set up a number of options. By using it, you can get as many of your visitors as possible to click, sign up, download, purchase; have as many potential customers as possible open to your products. You can also increase the number of your loyal customers with sign-up promotion popups. Plus, with ConvKit, you can get detailed statistics on the results of your campaigns.
3. Emailing is still an important tool
Signing up for a newsletter is a great way for online stores to increase conversions and build customer loyalty. If you do not send a newsletter too often (usually 1 letter per week is enough, in case of promotions, during Black Friday, before the holidays it is worth compressing to 2, up to 3 letters per week), you will provide relevant information to your customers and sign up for anniversaries your customers, they can become more satisfied and loyal customers.
In the e-mail you can offer related products, discounts, thank you for your purchases, send a holiday greeting. Or you can even ask for feedback on your products, services, and the buying process because measuring customer satisfaction is essential to keeping you moving and keeping up with your competitors.
4. Have a really good product page
You do not only need exact product descriptions, good photos, or videos. To increase the CTR of a product page you need much more than them.
Showcase the products that have been reviewed greatly by your customers too, because popularity takes attention. A good review of a brand or product creates trust and the customers will purchase happily. Set a popup that shows how many visitors have seen the product, or a counter that shows for how long the product is available or on a discount.
Optimize your webpage, webshop and make the shopping experience smooth - this includes the mobile version too, to run the pages without any issues and to have a quick loading (for example compress the photos). If you have quick loading times, you can increase your conversion rate by 40%. With Google PageSpeed you can check the performance of your pages easily. 
Pay attention to having a search engine and SEO-friendly product description - this way you can climb up on the search results. 
5. Socials are still essential
Today, social media platforms play a big role in discovering products, brands, services, and even shopping. Community commerce is one of the most promising e-commerce trends, of course, it will continue to develop in the near future. Social platforms can also be effective in e-commerce because you can view a product faster within the interface, without having to log out and search for the product page of a webstore.
According to Facebook's own data, 63% of online shoppers who use their site have already used Facebook to shop. Instagram Shopping remains popular - there are foreign cosmetics companies that earn more than 30% of their revenue from Instagram. TikTok has recently launched the TikTok Shopping feature in the United States, Canada and the United Kingdom on an experimental basis. This is also important to them because a significant portion of their users come from the Z generation and are characterized by impulse buying.
In addition to shopping, social media also plays a significant role in keeping in touch with customers, handling complaints, and building an image, so it is important to further promote yourself and increase trust in you through these channels. 
6. It is essential to optimize the supply chain
In recent years, e-traders have experienced a number of problems in the supply chain, late arrivals of parts, product shortages and consequent price increases (think only of the 2021 increase in timber prices in the construction industry) have also caused material damage. These effects can be partially protected by, for example, digital solutions that make delivery more transparent and traceable, optimize packaging and delivery tasks, communicate with customers about possible errors, delays, and so on. In the long run, the entire logistics industry should be renewed, become more sustainable.
7. Subscription models are playing an increasingly important role
In the US, subscription-based models are working also with fashion products, cosmetics, and groceries. Not to mention Spotify and Netflix.
The point of the model is that the customer subscribes to a certain cosmetic product package, for example, they are guaranteed to receive it every month - there are only a few such webshops in Hungary. Foods that can be purchased with a subscription - including large soft drink manufacturers - are experimenting with this system - as well as household chemicals and fashion items. The advantage of a subscription is predictability for both customers and traders: the former is a predictable expense, the latter a secure revenue. An additional benefit of subscription-based models is the development of brand loyalty.
8. The more payment options you offer, the better your chances of decreasing cart abandonment
The webshops that are offering several payment options can increase their conversion rate and customer satisfaction.
In 2021, the cart abandonment rate in global retail reached 75.6%. There may be several reasons for this: longer delivery times, security issues, slow page loading, few / inappropriate payment options. Because of these, some potential buyers leave your cart and leave the site before paying.
In order for this service to meet as many needs as possible, check in advance what payment methods your customers prefer and ask them in a questionnaire what options they require. This may be different for each consumer group. For example, a PaySafe report states that Generation Z customers use more payment methods than Generation X members. It doesn't hurt to know which payment option is the most popular locally: in Hungary, for example, cash on delivery is still one of the most common, which is why so many people leave this option in their web store.
What we can advise for 2022 is the organized and automated data collection, automating as many processes as possible instead of manual and human work, including PriceKit, pricing support, inventory, and competitor monitoring application