The reason why it is important to monitor your competitors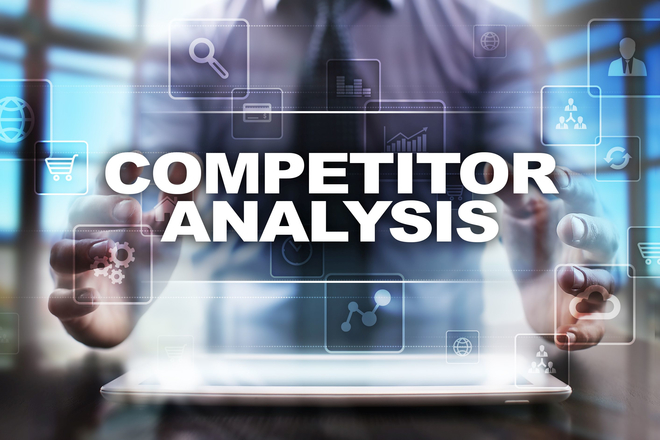 The reason why it is important to monitor your competitors
Check who is your most important competitor among the webshops, how many products they sell, and how is their online presence. With the help of PriceKit, you can also check their pricing strategies and even their pricing errors.
You should monitor and analyze your competitors already when creating your business plan. Although, if your webshop is already up and running, it is also important for you too, so that you can check: who are your main competitors, how do they work, what do they communicate, which position do you have compared to them, which pricing strategy do they use, how much stuck do they have and maybe even their pricing errors. 
In a few points, we will suggest how and with what tools should you monitor.
Who can be your competitor?
In the segment, where you do your business, you can identify direct and indirect competitors. A direct competitor is one who is selling exactly the same products or services as you do. The indirect ones are those who respond to the same demand as you do (for example they also sell sports equipment or cosmetics) but they do not sell the exact same product as you do.
Monitoring all your competitors is almost impossible, so you should pick the most important ones, and watch them continuously. We will write more about how you can pick the important competitors. 
Why is it important to monitor your competitors?
First of all, to know who is targeting the same group as you, who are the participants that offer and sell the same products and services as your webshop. Second of all, to check the quality of their services, prices, and stock. You can also check their advantages and disadvantages, their marketing tools and channels, the level of their popularity, and their position on the market. 
How to define the group of competitors that you should monitor?
The easiest way is a Google search. Check the searches based on your most important keywords and products and based on the most popular products from your webshop. Make a list of the competitors that have the most results in your search.
Another way is to check the company database based on public records. The most important data is the net yearly income, comparing different years to see their improvement or outcome - this data will give you information about where this company is at the moment. 
If you are a new participant in e-commerce, another filter could be to check the oldest participants on the market, the ones that have been operating in the last 15-20 years - you cannot compete with them - and the smallest participants: it is not worth it to compete with them either. 
Based on the gathered data, name 3-3 (if there are many) important direct and indirect competitors that you will monitor. You should monitor the first group on a daily basis, and the second on a weekly basis.
Which aspects should you check when monitoring?
To begin with, check out their website, offers, categories, descriptions, and reviews. Have a look at their social media activities, and how they use Facebook, Instagram, LinkedIn, or Twitter. Have a glance at their Pinterest photos, Youtube or TikTok videos, and any other channel that they might use. With a couple of test calls and chat messages, you can check how efficient their customer service is. Monitor their ad campaigns and take note of the influencers that they work with. To monitor these activities, we can recommend some tools.
Google Alerts: you can set notifications about important topics, and keywords for example e-commerce or fashion products. Login to your Google account, and write the keywords to the notifications space that you want to monitor. When this is set, you will get a notification every time that these words are mentioned for example in an online article. If any of the examples seem wrong, you can flag them as irrelevant, and Google will shape the notifications. 
Monitor Backlinks: it monitors the URLs appointing your competitors, and their position based on the keywords. It also shows their most popular pages, and like Google Alerts, will send you an email notification. Another similar tool is Semrush. Brand24 monitors the mentions of the brand name in social channels, news pages, and blogs.
Monitoring your competitors with PriceKit
To be competitive, the monitoring of the competitors and their stock and dynamic pricing is essential and it needs to be as quick as possible. To be able to maintain these aspects, you will need a tool that helps you to make pricing decisions. PriceKit, connected to your webshop, will take these actions from your hand so you can use your time for other tasks.
You can choose from different kinds of pricing strategies. You will no longer have to check the competitor prices every day manually and set the new prices, PriceKit will do it for you, automatically based on the settings that you define.
If needed, you can change the pricing strategy, for example, you can set that you need to monitor the competitor that has the lowest prices on the market, or you can set a strategy that uses the average price and the position that you define.
When using PriceKit, you will be able to react quickly to changing market conditions.