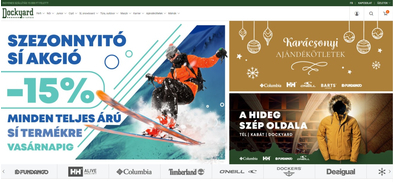 PRICEKIT CASE STUDY
Dockyard
"Sportswear, armed with a dynamic pricing strategy"
Dockyard
Try it for free for 14 days and get to know the features of PriceKit!
If you like what you see, you can choose from our packages that fits your company.
TRY IT FOR FREE
Free trial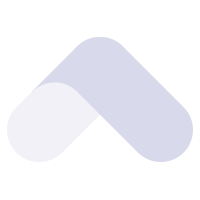 About the company:
Dockyard has 14 physical shops in Hungary, and it has a large webshop too.  Dockyard's online store is a collection point for the favorite brands of sporty, active women and men who like snow, water, and wind sports, and the related lifestyle. In the product range, you can find high-quality brands such as Columbia, known for its innovations and comfortable products, O'Neill with its popular colorful and sporty street and active collection, Helly Hansen with Scandinavian style, TBS conveying the feeling of sailing life, or the youthful Fundango with its roots in board sports clothing. In addition to the big participants, there are of course many smaller brands that fit your needs in the Hungarian selection. Since customer satisfaction is extremely important to the company, they treat their customers with loyalty cards, discounts, and exclusive promotions. In addition to the store, they also run a blog full of the latest sports news on their easy-to-use and transparent website.
Specialties:
One of the specialties of the market is that they need to monitor not only the prices but also the product portfolio to keep a good market position
Competitors are very competitive for the positions so there is a great need for complex solutions
The customers can be easily motivated to purchase more with quality and good discounts
Challenges:
Not every store offers a whole product range from a brand, so getting the data about who is offering which products and at which price is impossible manually
In most cases, standardized article numbers are missing, so alternatives can only be easily found for very few specific products
Fast delivery is very important, therefore, in addition to continuous monitoring, it is very important to assess the market needs in advance when compiling the stock.
How did PriceKit help?
A convenient and accurate follow-up routine has been developed instead of the usual spreadsheet practice: a less user-friendly Excel spreadsheet system is now a thing of the past
Thanks to the developments, customers are now informed exclusively with real and current data, so customer complaints have ceased
In the new system, the partners' prices are now shown next to each other, so they can be compared easily
Since we have replaced the previously time-consuming Excel routine with our service for a fully automated, almost automatic system, the company was able to save time and energy resources. Thanks to PriceKit, they were able to introduce a complex and well-structured pricing strategy and a continuous, detailed competitor analysis, and the transparency brought better-priced products and a more satisfied clientele, as well as an improved reputation in the life of the company.