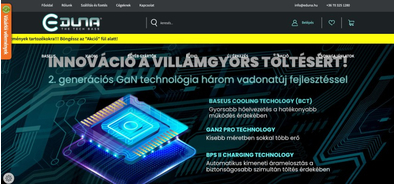 PRICEKIT CASE STUDY
Eduna
"Since we started using PriceKit, our sales have skyrocketed"
Eduna
Try it for free for 14 days and get to know the features of PriceKit!
If you like what you see, you can choose from our packages that fits your company.
TRY IT FOR FREE
Free trial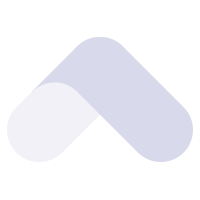 ABOUT:
Impextel 2005 Ltd, the owner of eDuna webshop, has been present in the Central and Eastern European markets since 2005. In the summer of 2019, they opened their Baseus brand store in Budapest, and a few months later their B2C webshop BaseusWestend, which now offers customers a new name and a completely redesigned image on the online marketplace: eduna.hu. The company is based in Baja, and the proximity of the Danube and the smell of fish chowder cooked from the river fish permeate every aspect of this magical little town and its inhabitants. It is the Danube that connects them not only to the Hungarian capital but also to countless European cities, making Baja part of an extremely important trade route.
Unfortunately, the pandemic forced them to close their Baseus store in Budapest, but their interest and enthusiasm for innovative solutions have not waned, they have not given up and, like their noble namesake, they want to expand from a small source of technology to a river - they have significantly expanded the range of brands they sell and are constantly looking for new products to bring to their customers' homes.
PRODUCTS:
technical, consumer electronics, and small household items are sold on the webshop

they focus mainly on innovative products e.g.: robot vacuum cleaners

their main brands are Xiaomi, JBL, Baseus, and other well-known audio brands

there are about 1400 active products on the webshop, which change from week to week (old products are removed and new products are added to the site)

two main pricing strategies are used, with two different margins

most of their pull products are in the top 3 on the market, and most of their categories are in the top 1 on the market
CHALLENGES:
the market is highly price sensitive

manual pricing and daily competitor price monitoring were very time-consuming

the purchase price was also checked manually and prices were changed on this basis

they needed to monitor and automate pricing several times a day in order to be able to display their products on the webshop with up-to-date prices
HOW PRICEKIT HELPED:
we introduced automated pricing to the company with a lower and an upper set limit to ensure that the new set price was not too low or too high. Pricing, and running the system, which used to take about 3.5 hours a day, is now just a control workflow in the daily routine. The freed-up manpower has significantly increased efficiency in other areas.

With 3 times daily updates, PriceKit keeps the price strategy set up and prices updated based on current data.

In the account, we have set different margins for our customers by category, further optimizing prices.

the entire product range is loaded and any new product added to the webshop is automatically included in the monitored products, so our customers do not have to deal with this separately.

the easily retrievable export of monitored products in the account is reviewed once a month when the products that are no longer needed to be monitored are selected.

since using PriceKit, sales have skyrocketed: the sales from December 2022 were more than doubled by March 2023 (thanks to competitive, constantly updated prices and, of course, their good customer service, detailed product pages, user-friendly webshop and fast delivery).