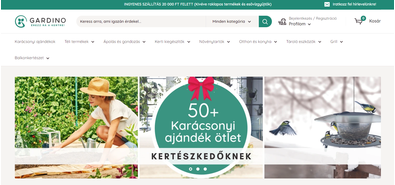 PRICEKIT CASE STUDY
Gardino
"Transparent system, in every season"
Gardino
Try it for free for 14 days and get to know the features of PriceKit!
If you like what you see, you can choose from our packages that fits your company.
TRY IT FOR FREE
Free trial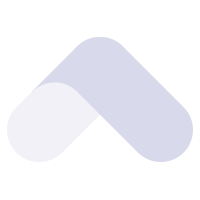 About the company:
Gardino's young team helps its customers overcome gardening problems. They experienced firsthand how difficult it is to take care of certain plants, but after a lot of experience and searching, learning, and experimenting, they managed to create their own jungle with a separate entrance. Armed with all of this knowledge, Gardino.hu was founded, in collaboration with one of Hungary's largest horticultural wholesalers. In their online store, visitors can find everything from tools for balcony gardening, through essential accessories for vegetable growers to decorative elements related to plants. In winter, you can buy heating material, bird feeders, and even sleds on the site, and in summer, you should check out their grill menu. The Gardino team strives to make gardening a simple and enjoyable activity, not an unsolved, challenging ordeal. The services of PriceKit are used, among other things, to develop and apply their complex pricing strategy.
Specialties:
Although the garden equipment market is seasonal, the company aims to maintain turnover throughout the year with its special categories (e.g. heating materials, home decoration)
Standardized article numbers are predominant
Multiple packaging of certain products is possible (e.g. fertilizers, hoses), which makes work more difficult
As the company's portfolio is huge, it did not have enough spare capacity for manual monitoring
Challenges:
A rapidly expanding, wide range of products
Some manufacturers are short on article numbers, which can easily lead to mistakes
Without automatic checks, with such a large number of products, it is not always possible to match the article number with the correct brand name
Pressure from competitive rivals makes it crucial to offer the best possible deals
How did PriceKit help?
We have introduced an efficient and comprehensive pricing methodology and competition monitoring in an easy-to-use and transparent way
The automated system has helped reduce errors
Speed and competitive prices have become the hallmarks of the company, consolidating its position at the top
Extra resources and time saved with PriceKit services
Prices are always kept up to date and customers always receive up-to-date and real information, resulting in increased satisfaction
Thanks to PriceKit's services, Gardino.hu can quickly and consistently make the profit-maximizing decisions that will set the company apart from the competition. Thanks to our intelligent pricing system, the pricing strategy has never been more efficient, and the company's employees have saved valuable time that they can invest in further improvements.