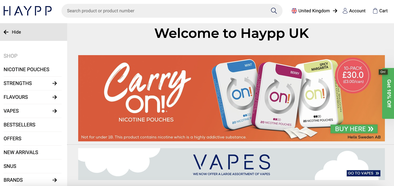 PRICEKIT CASE STUDY
HAYPP
"PirceKit has helped with our pricing process by providing a trustworthy data source"
HAYPP
Try it for free for 14 days and get to know the features of PriceKit!
If you like what you see, you can choose from our packages that fits your company.
TRY IT FOR FREE
Free trial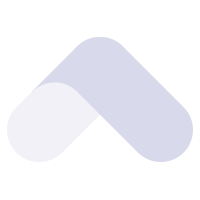 About the company:
With their origins in Scandinavia, extensive experience from pioneering markets in tobacco-free alternatives, and being a leader in the e-commerce sector, they now fully take their vision to a global scale. With ten e-commerce brands, Haypp Group is present in 8 countries, serving more than 790 000 active customers in 2022. With their 10+ years in the oral nicotine market, providing nicotine pouches and snus worldwide, they are eager to deliver the same customer experience to all of their customers, no matter if it's in the UK, USA, or Sweden. Today there are over 150 employees striving for the same goal – A healthier enjoyment for millions!
Their way of working is to bring out the best for the best, and together with their suppliers, they test all of their products to make sure that they only offer the most attractive and sustainable products in their assortment.
Apart from the mentioned countries of Sweden, the United Kingdom, and the United States, Haypp Group is also present in Norway, the Netherlands, Germany, Austria, and Switzerland, and has partnered up with over 30 industry suppliers, as well as the most relevant shipping and delivery provider. Through collaboration, Haypp Group makes sure the best oral nicotine products are available for consumers.
To read more about Haypp Group, please see HERE.
SPECIFICITIES:
The online prices are normally less expensive than the offline physical store prices.

The lifetime of the products is limited.

They have a great range of websites in the countries where they are represented. They aim to use different strategies for the various commercial platforms.

There are several strategies depending on the markets and commercials. platforms: some aim to have relatively low-priced products and offer slightly less convenience but lower shipping and delivery fees, other sites follow competitor pricing and convenience, and others have more expensive product prices but with better convenience.

Amazon and other major marketplaces have policies to not engage with tobacco and/or nicotine products.

Haypp Group is usually one of the most important, and normally the largest, commercial actors in the markets where they are operating.

A large portion of the competition is based in Sweden, given the heritage of oral tobacco and the category's strong presence.  In Norway and the United States, there are both strong national and international competitors.

Haypp Group has acquired several smaller competitors in previous years to expand its operations to new markets and broaden its customer base.
How did PriceKit help?
Before PriceKit, they used another pricing tool, which did not offer the level of service Haypp Group needed. The previous tool required a lot of time-consuming manual work, such as checking all the data on a daily basis and searching for errors.

PriceKit has answered all their needs: Haypp Group wanted a database with similar formats for all the markets they operate within. Using PriceKit's pricing tool lets them work more efficiently and with speed in their price analysis.

The support center from PriceKit is fast and efficient.

The monitoring of the different package sizes proves quite difficult, as it changes continuously. Nonetheless, PriceKit has solved this problem by monitoring the correct packaging sizes and updating the monitoring when needed.

Quality and trust of the received data are crucial for Haypp Group. This requirement is also met by PriceKit.

PriceKit has helped with its pricing process by providing a trustworthy data source that helps define price strategies and identify corrective action in a quick and efficient manner. This has allowed Haypp Group to reduce the time required for data checking to almost zero so the Haypp-team can allocate time for other important tasks.