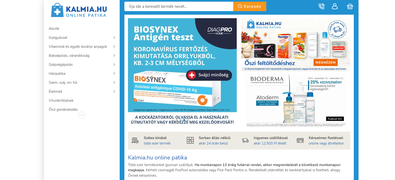 PRICEKIT CASE STUDY
Kalmia
"The comfort and security of our customer is the most important for us"
Kalmia
Try it for free for 14 days and get to know the features of PriceKit!
If you like what you see, you can choose from our packages that fits your company.
TRY IT FOR FREE
Free trial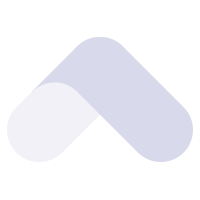 About the company:
The goal of the leaders of the Kalmia.hu online pharmacy is to create the best online pharmacy of the 21st century. A dedicated pharmacy and commercial professional teamwork in the background. It is extremely important for them that their customer service is fast, customer-oriented, and solution-oriented, and that their webshop is user-friendly, efficient, and secure. In addition to their customer focus, they are also environmentally conscious: instead of a paper invoice, they chose an e-invoice, and instead of waste production, they chose biodegradable space-filling foam. They please their customers with continuous promotions and favorable prices. When choosing delivery, payment, and cooperation partners, the comfort and safety of customers are always kept in mind. As an online pharmacy, they try to deliver the ordered product the day after the order, and secure online payment is guaranteed to customers with the OTP Simple system.
Specialties:
The products are available in different packages
They try to motivate their customers with special offers
In this market, fast delivery is extremely important, as this is the most important expectation of customers in addition to great prices
Challenges:
If the order arrives on a working day before 13:00, the company guarantees next-day delivery
More and more competitors are emerging on the market
Excel sheet-based manual price monitoring and competitor analysis made smooth everyday work almost impossible
As the number of products is increasing, monitoring was a nightmare before automated the process
How did PriceKit help?
Thanks to our solution, it is finally possible for the pharmacy to determine the optimal prices much easier and more clearly, follow the predetermined pricing strategy, and track seasonal changes precisely and simply.
Data filtering and data management have become easier
Understanding and applying market trends
Thanks to our solution, the price of the monitored products has increased 
They get a comprehensive picture of what is happening on the market, so their traffic has also increased 
Before PriceKit, the company's employees manually observed the competitors, this work required a lot of invested time and energy on their part. Moreover, with the outdated excel sheet method, they were only able to compete with changes and market fluctuations with great difficulty. For a pharmacy, time might be the most important factor, and customers expect maximum speed, our solution helps when it's most needed. As a result, PriceKit has made the management's and employees' everyday work much easier.