PRICEKIT CASE STUDY
Lovebrands
"The best beauty experience with the most modern pricing technology"
Lovebrands
Try it for free for 14 days and get to know the features of PriceKit!
If you like what you see, you can choose from our packages that fits your company.
TRY IT FOR FREE
Free trial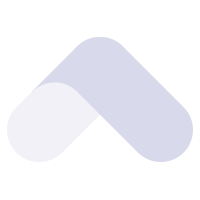 About the company:
Lovebrands.hu is one of the biggest beauty webshops in Hungary. They offer only high-quality, market-leading beauty products in environmentally friendly, plastic-free, 100% recycled paper packaging. Over the past three decades, they have continuously educated themselves, whether it is about products, trends, manufacturers, or innovations. Today, the former small company has grown into one of the leading beauty industry experts in the country. What makes a company really special beyond competence? In the webshop, they sell only products that are truly "love brands", the choices of their hearts. The company's philosophy is that in addition to the distribution of beautiful, trendy, lovable products, value creation is also important. That's why, with their "Beutips" posts, they cover an exciting topic every week, with expert advice, of course. As an official distributor in Hungary, the company can make the widest possible range of brands available to customers, so they always try to be one step ahead when it comes to new products. 
Specialties:
There is daily price competition in the market, so price monitoring is essential
Thanks to the quick changes in the market, businesses have to react quickly and effectively 
It is a fragmented market
Challenges:
They distribute more than 50 quality brand products
Discounts and best offers can motivate customers to make more purchases in this market
The company's competitors are very competitive, so it is essential to have the best pricing strategy and to follow it on a daily basis
Before they priced their products on a weekly basis, manually, using an excel sheet, they did not have automated processes and well-built strategies
How did PriceKit help?
Automated pricing has been introduced instead of monitoring the prices manually and using excel sheets
The number of monitored products has increased
Thanks to this innovation, the company has saved a lot of time and human resources
The work is easy and efficient
Thanks to data-based, well-built decisions, customers are more satisfied, and negative feedback is gone
Since using PriceKit, traffic and customer satisfaction have increased, and the company's reputation has also improved significantly. With the new analytical and monitoring system, Lovebrands takes on the competition with ease, no matter how competitive the competitor is.