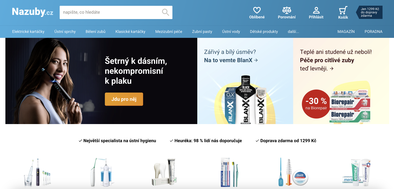 PRICEKIT CASE STUDY
Nazuby CZ
"In turbulent times of e-commerce when many e-shops are declining in turnover, Pricekit has helped with maintaining a stable market position and preserving turnover"
Nazuby CZ
Try it for free for 14 days and get to know the features of PriceKit!
If you like what you see, you can choose from our packages that fits your company.
TRY IT FOR FREE
Free trial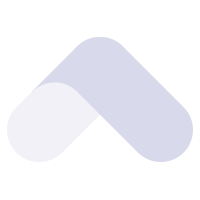 About the company:
Koboz service s.r.o. and therefore the owners of the e-shop nazuby.cz and holime.cz, first worked as representatives of large companies, where they had to persuade doctors to prefer "their" brand. And they didn't like that. They found that some products worked better than others, so in 2009 they founded Nazuby.cz, so that they could be independent and help people in their dental care and be able to recommend things they trusted.
They are based in České Budejovice and their team consists of people who not only do this work but also take it as a passion.
Their interest and enthusiasm for innovative solutions is everywhere present, so they are constantly improving and looking for new solutions to best satisfy the demanding customer and bring the customer experience to perfection while operating on the Slovak and Czech market.
Products:
Dental care products such as toothbrushes and toothpaste, electronic toothbrushes, mouthwashes, and everything related to oral hygiene

Tooth whitening products, home oral showers as well as accessories for these products

Last but not least, children's products such as pacifiers, toothpaste for children, as well as teeth-straightening machines

The e-shop offers products from well-known brands such as Oral-B, Curaprox, Weleda, and many more...

There are around 2000 active products on the e-shop and the products are actively changing (old products are removed and new products are added to the page)

They are mainly using two features on PriceKit: getting the data three times a day about their competitors' stock and prices and using PriceKit's price recommendations generated three times a day
Challenges:
Manual price setting which was time consuming

The data on heureka can change on a daily basis, so they needed a tool that monitors these changes regularly and automatically

Applying the pricing strategies on every product based on the quickly changing competitor prices

Some products compete with the largest e-shops in CZ and SK, such as alza.cz

A period in which the entire e-commerce market, for the first time, was in a downturn, which also changed consumer behavior
How Pricekit helped:
In turbulent times of e-commerce when many e-shops are declining in turnover, Pricekit has helped with maintaining a stable market position and preserving turnover.

Pricekit monitors the competitors' stock and prices three times a day, and based on the strategy the client has chosen, we have helped to maintain a relative position to the competition with relevant and up-to-date price recommendations

Our wide range of pricing strategies makes it possible for our client to keep their position in the market. These strategies can be set differently for different categories, and it is also possible to set more than one strategy, creating a dynamic flow of logic

If our client has feedback for a new development, the PriceKit team is aiming to make it happen as soon as possible, making the usage of PriceKit better from week to week

We have built an API connection with the webshops, so it is very easy and quick to channel data from and to PriceKit and the webshops

We have saved nazuby.cz time, approximately 8 hours a day, which is an equivalent to a full-time employee, hence resources with moving from a manual pricing process to a well-built, automated, API connected tool

We made it easier to create and follow the best pricing strategy

We facilitated data filtering and management