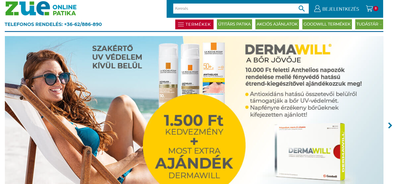 PRICEKIT CASE STUDY
ZUE
"Health and speed above all"
ZUE
Try it for free for 14 days and get to know the features of PriceKit!
If you like what you see, you can choose from our packages that fits your company.
TRY IT FOR FREE
Free trial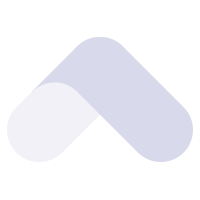 ABOUT:
The motto of the ZUE online pharmacy is "The green way to health!" They believe that healing, prevention, and the environment are things that are closely linked when it comes to health. They believe that health is everyone's right, and that's why they have designed the pharmacy's user interface to make it as easy as possible to find and order products. As speed is of the essence in this sector, they always aim to have the product of the customer's choice on the day after the order is placed. They pay a lot of attention to promoting healthy lifestyles, so in addition to over-the-counter medicines, they also sell dietary supplements and reformulated foods. 
In addition to meeting the needs of its customers, the pharmacy team is also doing its utmost to protect the environment. Those who choose them will not only benefit from fast, customer-oriented service and quality products but also support the work of the MyForest community forests.
SPECIFICITIES:
A huge range of products, each available in a variety of sizes and packaging

Speed is of the essence in this industry, with fast home delivery despite a large number of products

Competition in the market is fierce, customers are not satisfied with the fastest service, they are looking for the best value for money products 
CHALLENGES:
For a stock of thousands of products, offering the fastest service and best offers is a huge challenge

The spreadsheet working method is opaque and terribly cumbersome under these conditions, slowing down sales

The rapidly expanding product range makes up-to-date competitor analysis time-consuming
HOW PRICEKIT HELPED:
Moved pricing to an easy-to-use interface with just a few clicks, saving time and effort

Thanks to our services, they have a continuous and up-to-date view of the entire market, so they can react immediately to changes

Customer service is guaranteed to be fast, eliminating customer complaints
Without PriceKit, the company was monitoring competitors manually, a task that required a lot of staff time and effort. The manual system made it difficult for them to keep up with the changes and slowed down the company's operations. As time is the most important factor for pharmaceuticals, this could have been fatal. But with our services, they save a lot of valuable time, which they can invest in improving the company.